DDC Care
Disease Control and Tracking App

The COVID-19 may not be a global threat anymore, but another pandemic could happen again any time in the future. Therefore, National Science and Technology Development Agency (NSTDA) wanted us to evaluate the usability of the current disease tracking platform and find ways to improve its efficiency together in order to be prepared for the future outbreak.
---
UX Clinic
Ahancer conducted 3 UX Clinic sessions for NSTDA in order to help them analyze the disease tracking platform called DDC Care from UX design perspective and find ways to improve it.

Session #1: Understand the ecosystem of the disease tracking platform.
Session #2: Improve the usability of the back office web application.
Session #3: Ideate new UX/UI concept for the mobile disease tracking application.
Understanding DDC Care Ecosystem
The disease tracking platform consists of a back office web application that allows staffs to manage their tracking methods and monitor results and a mobile application for high risk contacts called DDC Care Mobile App.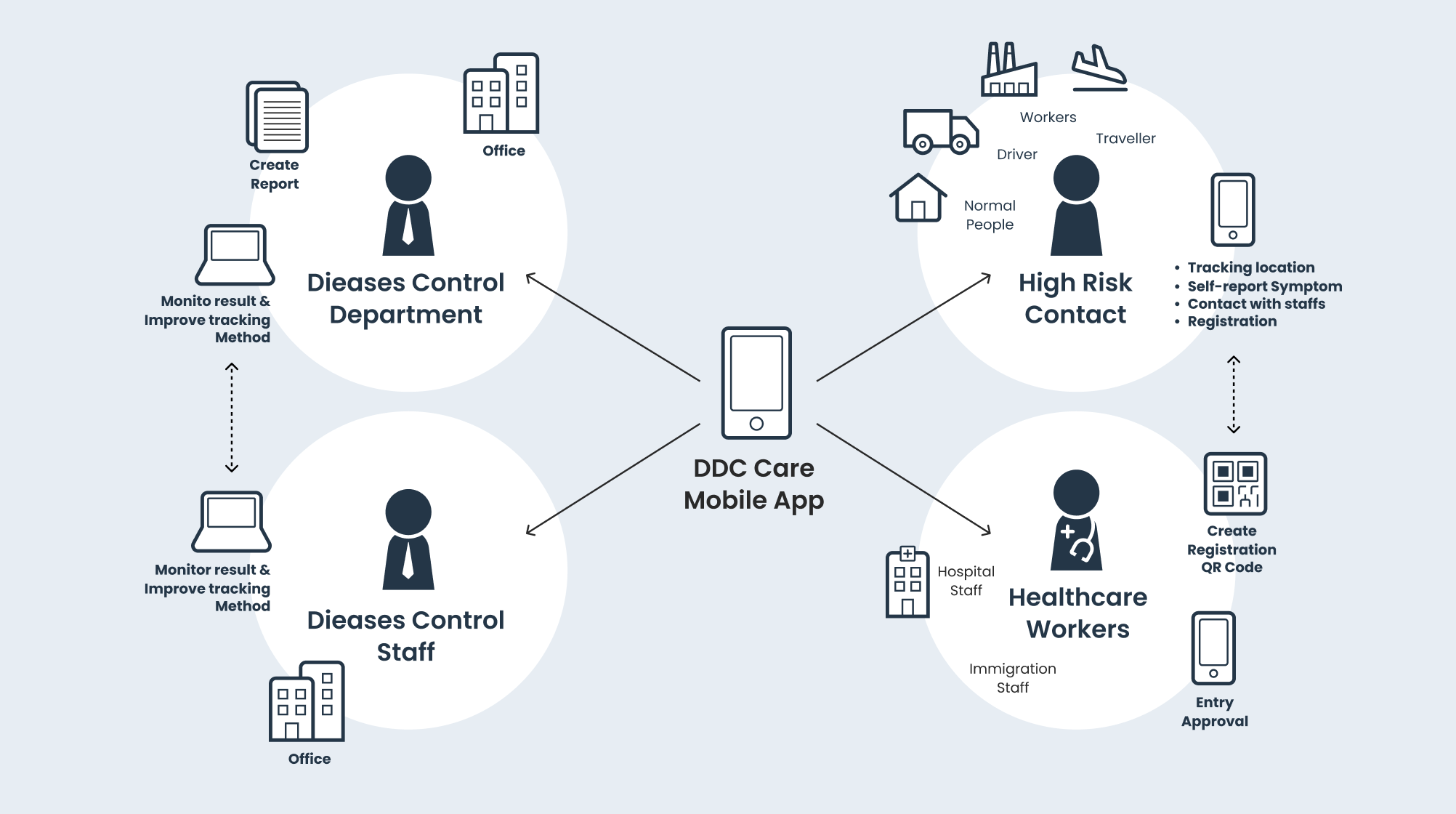 Breakdown As-is User Journey
Together with NSTDA, we analyzed the as-is experience of DDC Care Mobile App and discussed where users may face troubles and visualize them in the format of user journey. This allowed us to identify where to focus.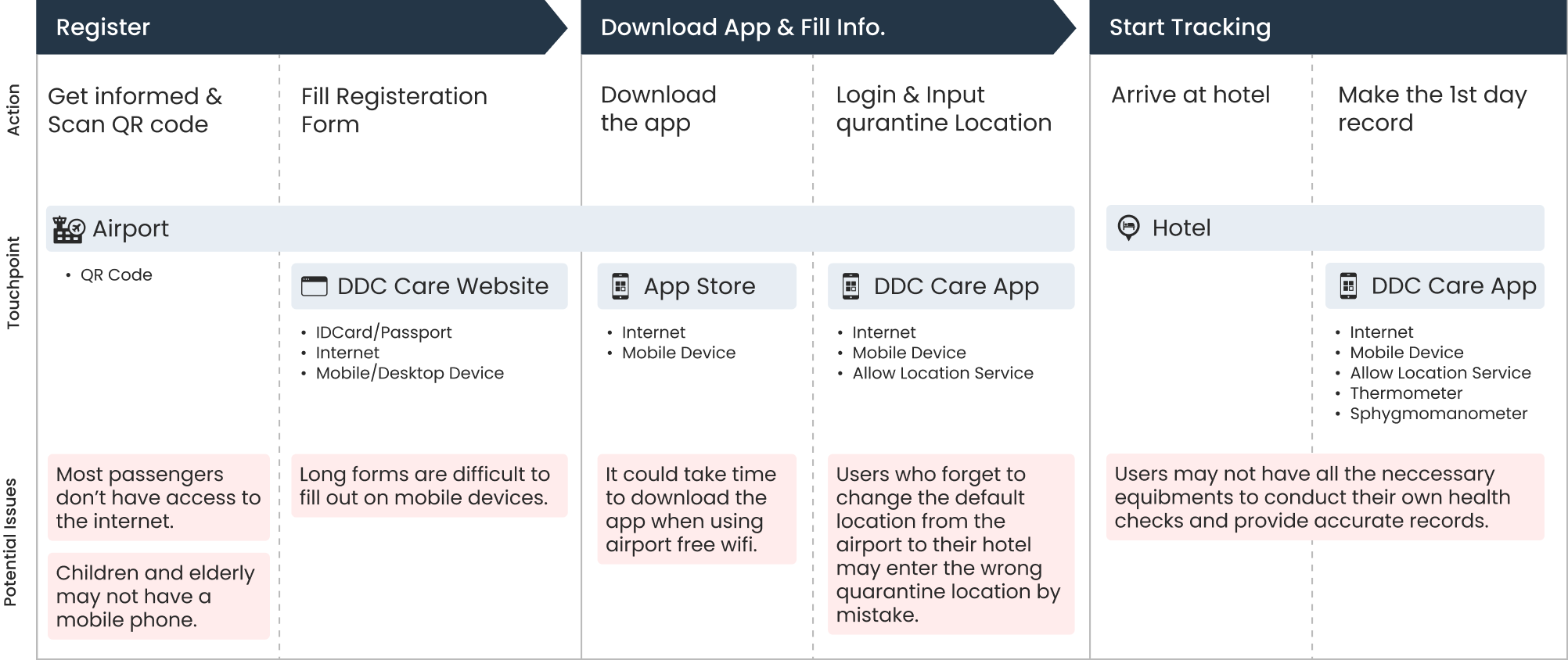 ---
Service Design
In order to experience of the app, we suggested NSTDA to add new brochure touch point to reduce the misunderstanding of the registration steps and improve the speed of the screening process.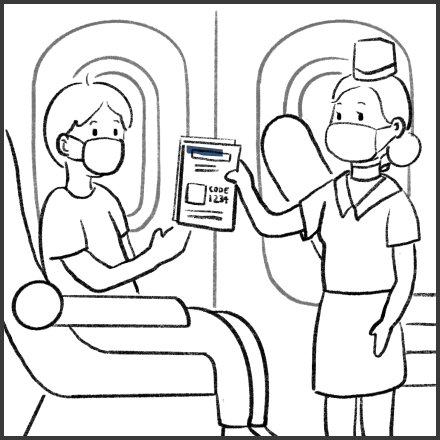 Mr. Bob gets a COVID-19 protocol pamphlet before entering Thailand.
The pamphlet tells him to download DDC app on to his phone after landing.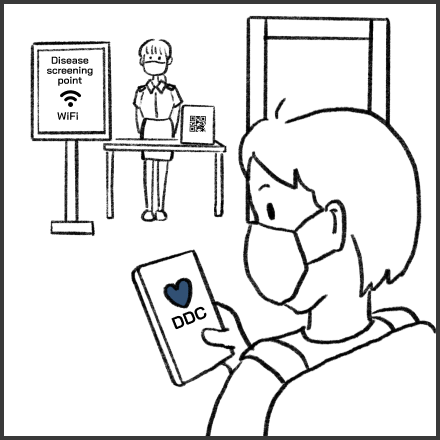 He connects to the WiFi, downloads the app, and then starts registering.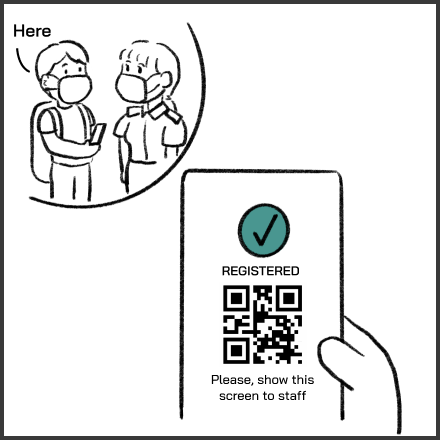 He shows a registration success screen to a healthcare staff.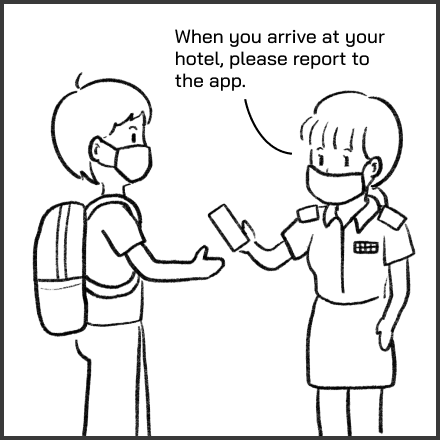 The staff tells him to open the app when he arrives at his hotel.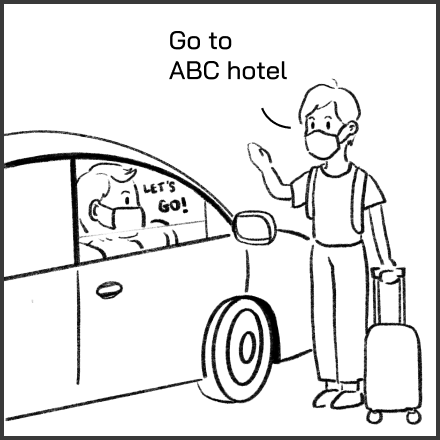 He comes out and departs from the airport to go to his hotel.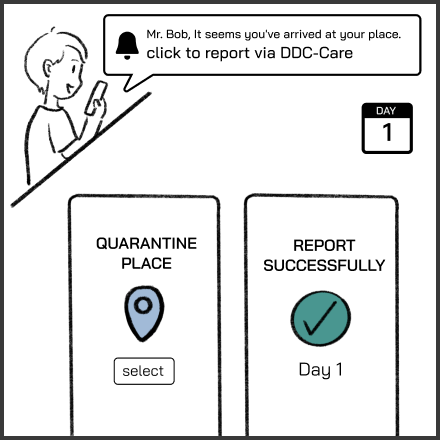 Arriving at his hotel, he receives an alert to set up his location.
He does his daily self-check until the end of his quarantine period.
---
UI Concept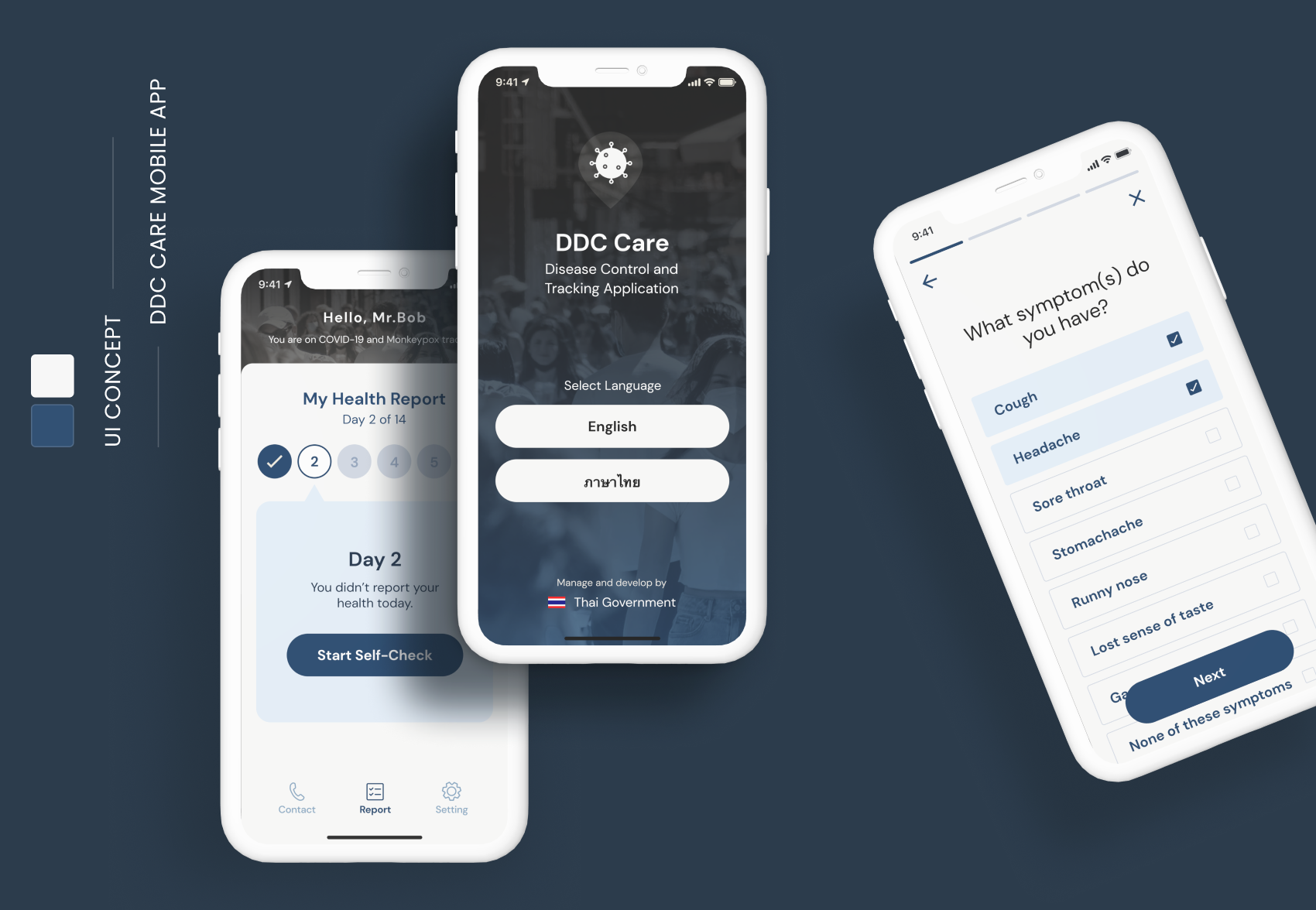 ---
Other Case Studies